The Good Report 2022
15th December, 2022
Introducing our second annual impact report, The Good Report 2022.
This report reflects on the last 12 months of impact, identifying where we still have work to do, and introduces some big things that will guide us as we head into 2023.
---
Since day one, our purpose has been to make a positive difference in people's lives, and The Good is our journey to do exactly that. It's a movement to create meaningful change and channel our focus on what matters most – encouraging others to join in. It's our work to expand our Cotton On Foundation and our impact. It's about building sustainable futures and supporting and protecting our people and the planet. And it's about celebrating differences while strengthening connections – because we know we're stronger together.
Thank you to our teams, our customers and our partners around the world, none of this is possible without you.
---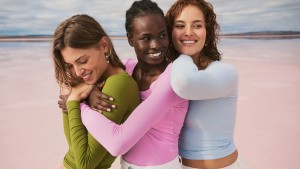 Some of our proudest achievements of 2022 have been:
Calculating our carbon footprint and seeing a 12% reduction in carbon emissions and a 26% reduction in emissions intensity against our FY19 baseline
Progressing towards our goal to be carbon neutral by 2030
Raising more than $21.3 million AUD through the Cotton On Foundation (our biggest fundraising year to date)
Breaking ground on Dr JL Dube High School in South Africa, committing $7.4 million AUD to the project and seeing over 13,000 students get back into classrooms across our Cotton On Foundation-supported communities
Pledging $2 million AUD to Citizens of the Great Barrier Reef
Mobilising our teams to raise $600,000 AUD following devastating floods on Australia's east coast and in South Africa
Launching our first Reconciliation Action Plan: Reflect
Opening Cotton On Childcare at our Global Support Centre in Geelong
Celebrating Pride across the globe, letting our LGBTQIA+ team know that they are seen, heard and valued at Cotton On
Recognising thousands of our global teammates on their individual and team efforts throughout the year through our quarterly COG Awards recognition program
Opening 200 new stores across the globe, launching our online shop site in Brazil
Expanding our Africa Cotton program, supporting more than 15,000 farmers since inception.
---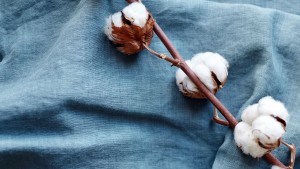 But we're not stopping here because every year, The Good keeps growing.
The commitments we made when we started out, like our business, have only grown and we've made a pledge for the future, people and the planet. We know our journey will never stop and we'll never settle because our work will never be done.
That's our word. That's The Good.