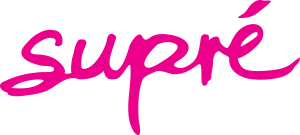 Established in 1984, Supré is one of the most iconic and recognisable brands in the female youth market. 
Part of the Cotton On Group since 2013, our vision is to be an international, value-fashion leader, providing an interactive on-trend world for a style-aware, global girl. A 21st century girl; unique, strong and real. With the power and passion to take over the world – she inspires us. Using a fast, bold approach we provide on-point, trend-led product, store environments, digital networks and brand experiences that fulfill her life and style. Supré's focus is to embody, share and celebrate, at every touch point,
what it means to be part of the inclusive girl gang.