Pride 2022
11th July, 2022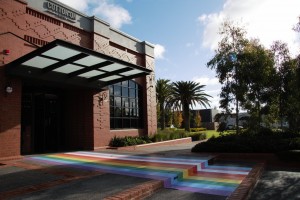 In June, we celebrated Pride month at Cotton On Group. Pride is a global moment that allows us to celebrate everyone's uniqueness and demonstrate to our team, customers (and everyone in-between) that you will be seen, heard and accepted.
Our people are at the heart of everything we do. We believe in encouraging our team and customers to be their authentic selves 365 and foster a culture centred in belonging, inclusivity and community.
During Pride Month, our global team took every opportunity to listen, learn and grow from our LGBTQIA+ communities around the world. As a business operating across 22 countries, finding the voice of our 18,000 team members remains a high priority, so we began Pride Month by asking what Pride and Belonging means to them. We heard from 30 global team mates and their stories of happiness, challenges, hope and, of course, pride.
Over the month our global team had many moments to celebrate Pride, including an in-person conversation with a local non-binary creator and LGBTIQA+ activist which was livestreamed to our global team mates. A moment to come together and enjoy an important chat about holding space for yourself and others while navigating the LGBTIQA+ world.
Our brands also got involved, with our Cotton On team in the US partnering with leading not-for-profit organisation Athlete Ally. Through the conscious athletic-streetwear brand ACTIIVST, Cotton On produced our Victory by Unity range, with 100% of the proceeds going towards Athlete Ally's initiatives.
While Pride Month has officially wrapped up, COG will continue to be a safe space for people of all backgrounds, where team members can feel confident that their authenticity will always be celebrated.