RECONCILI:ACTION
14th October, 2022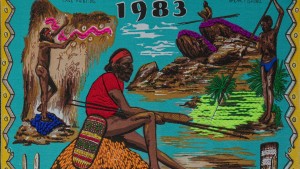 Acknowledgment of Country
We honour and pay our respects to Wadawurrung Elders past, present and emerging, and extend that respect and appreciation for the thousands of years that they have cared for and conserved this Country's lands, waters and culture, and continue this role today.
Cotton On is proud to be an Australian-born business on First Nations lands. We Acknowledge Aboriginal and Torres Strait Islander peoples as the original custodians of the lands upon which we live and work.
We acknowledge our Global Support Centre is located on Wadawurrung Country. We pay our respects to Wadawurrung People and value their continuing connection to their lands, waters, Language and traditions. The Wadawurrung People were the first textile makers on this Country. Their heritage and skills are woven through these lands and have shaped their industries for generations. We share this common ground with the Wadawurrung People and are humbled to follow in their footsteps.
---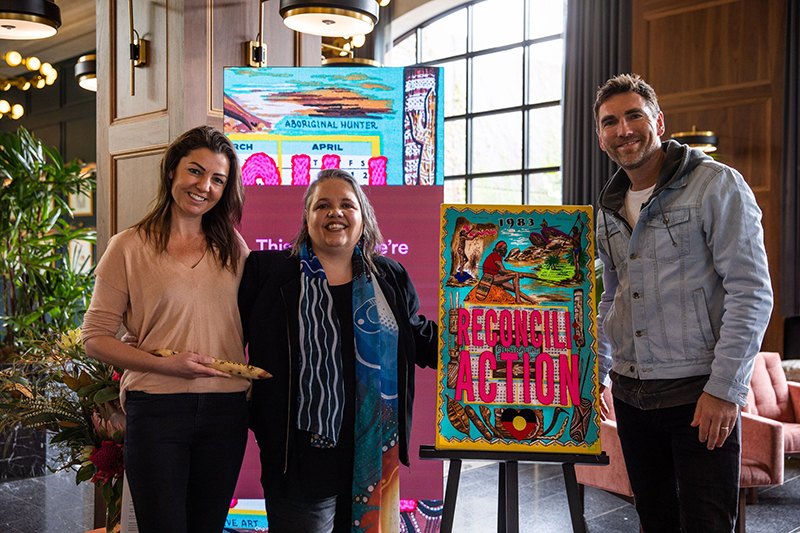 In partnership with Reconciliation Australia, Traditional Owners and First Nations partners, we are proud to share our Reflect Reconciliation Action Plan (RAP) and our formal commitment to reconciliation.
As an Australian-born business, our Reconciliation Action Plan is an important step in working towards our purpose. We also know that just acknowledging First Nations peoples is not enough. Reconciliation for us must be authentic and underpinned by growth, connection, justice and respect. It's a journey of many footprints, and we're approaching that journey with curiosity, humility and heart.
We know we must listen, learn and come together with a genuine desire to create a future that supports cultural safety, diversity and inclusion. For us, it's all about building a culture of belonging and self-expression where everyone has a voice and every voice is heard.
We will celebrate First Nations peoples, including their continuous survival on their unceded lands – the same lands where our business was born.
We will reflect, open our hearts and walk together with Aboriginal and Torres Strait Islander peoples and our global team through our reconciliation journey, for Good. In doing so, we're reshaping our identity as we continue to fulfill our purpose to make a positive difference in people's lives.
---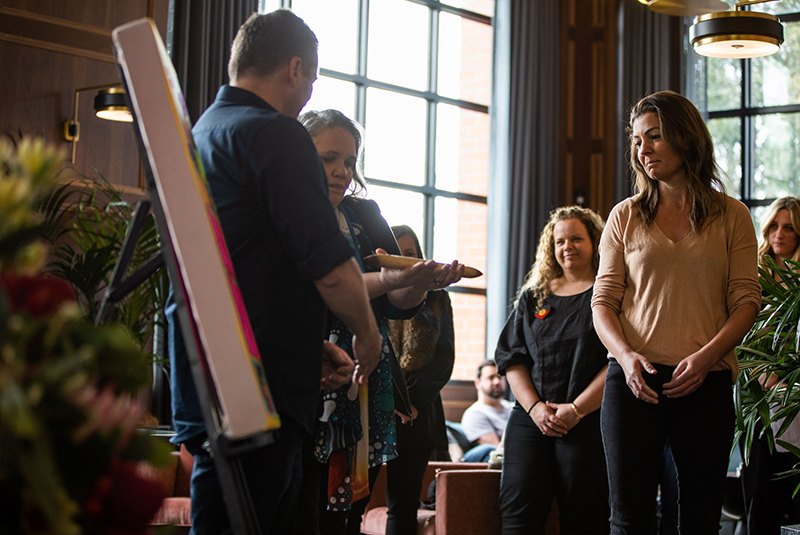 Last week, with Traditional Owners and First Nations partners, we came together at our Global Support Centre and shared in the launch of our RAP, and now we're proud to share it across the globe.
While this may be our first formal Reconciliation Action Plan, we've been working to embed reconciliation in our business for many years and we're proud of our journey so far. We have,
Contributed over $2 million to First Nations projects, with an annual commitment of $1 million to First Nations partnerships, supporting and promoting connection to culture
Commenced team cultural workshops with First Nations peoples
Partnered with Yirrkala band King Stingray, developing an apparel collection which raises funds for the band's recordings and supports their efforts in growing their fan base and reach
Partnered with First Nations artists to design guernseys for the Geelong Football Club and the AFLW
Raised the Aboriginal flag at our Global Support Centre
Led team leadership trips to First Nations community projects in Northern Territory
Recognised National Reconciliation Week
Celebrated NAIDOC Week
To read more about our commitments on our reconciliation journey, click here to read our Reflect RAP.
As we continue on the path of our commitments to reconcilation, we will,
Build education and awareness across all touchpoints of our business
Leverage our brands and reach to showcase First Nations artists and creators
Evolve our current network of First Nations partners
Conduct a review of HR policies and procedures relating to anti-discrimination
Evolve our Belonging framework, including cultural learning needs
Develop a culturally appropriate engagement, selection and recruitment strategy
Engage further with First Nations team members
To read more about our commitments on our reconciliation journey, click here to read our Reflect RAP.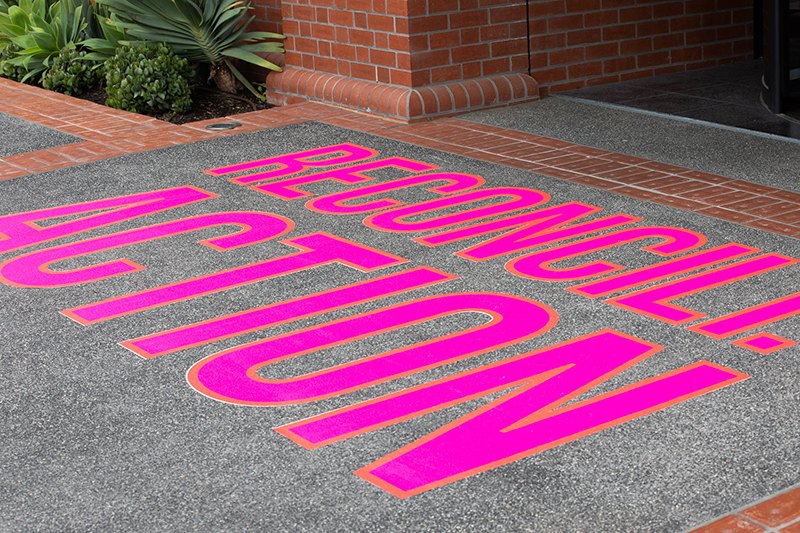 Getting to this point has not been something we've gone at alone, and we'd like to thank those that have supported us and continue to support us along the way.
To Reconciliation Australia, for its support throughout our reconciliation journey; Traditional Owners and First Nations partners for their continued partnership; Marsha Uppill, proud Adnyamathanha Woman, co-founder of Arranyinha Pty Ltd and reconciliation advisor to Cotton On, for her constant guidance and sharing as we listen and learn; our RAP cover artist, Kati James, proud Wadawurrung Woman and incredible partner through this process; our Reconciliation Action Plan Working Group for making our plans a reality; and each of our team members and customers for playing their part.
---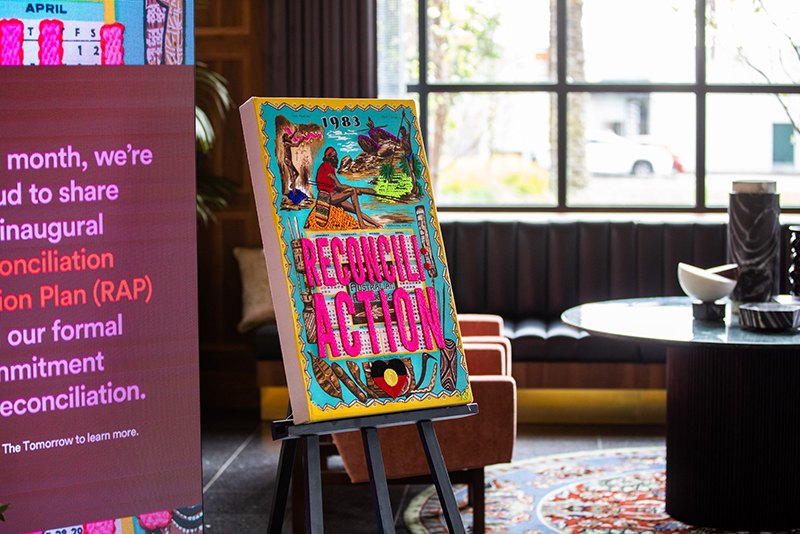 About the Cover Artist
The cover of our RAP was designed by proud Wadawurrung Woman Kait James. Kait embroiders kitsch found materials, such as souvenir tea towels from the 1970-80s, that reference colonial settlements and histories, and subverts them with Indigenous imagery and familiar references.
To see more of Kait's work, click here.