Supré Visits Stars Foundation
12th December, 2022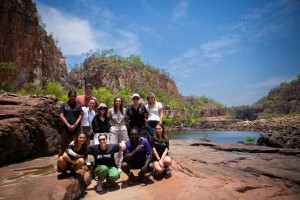 Stars Foundation provides holistic education and mentoring support to Indigenous girls and young women through in-school programs within Australia. These programs encourage students to stay in school, complete their secondary education and transition into work or further study. The Supré Foundation began its partnership with Stars in 2021 and has proudly donated AUD 500,000 to these programs.
This November, five Supré team members, including the brand's long-standing General Manager, Jodie Bongetti, visited the Northern Territory to experience and connect with the work of Stars Foundation. In the Territory's capital city of Darwin and 320 kilometres southwest in the town of Katherine, the group visited Haileybury Rendell, Casuarina Senior College and Katherine High School.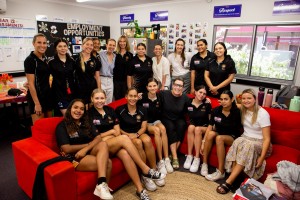 This trip highlighted how impactful these programs are in the area, with Stars Foundation leaders and mentors becoming sister-like figures to the young women and guiding them through all aspects of life to fulfil their potential. When speaking about our partnerships, General Manager of Supre, Jodie Bongetti said,
"At Supré, we believe in creating a culture of belonging – for our teams, our customers and our partners. Stars Foundation aligns deeply with this ambition, creating a sense of belonging, family and cultural pride to young Indigenous girls and women as they work to complete their secondary education, and strive towards connected, fulfilling futures. Together, we are united in a mission that we are a force for a better tomorrow."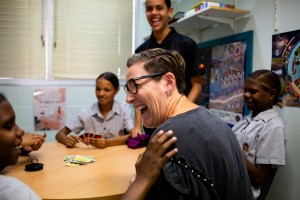 We're proud to support a charity dedicated to helping the next generation of Indigenous girls and young women as we continue to fulfil our purpose – To make a positive difference in people's lives.
Want to learn more about our commitment to cultural safety, diversity and inclusion?
Click here to read our Reflect Reconciliation Plan.
---
The trip took place in Darwin and Katherine. We acknowledge and pay respects to the Larrakia, Jawoyn, Dagoman and Wardaman people – the original inhabitants and traditional custodians of Darwin and Katherine – and Elders past, present and emerging. We recognise their ongoing connection to Country, and extend that respect and appreciation for the thousands of years that they have cared and preserved the Country's land, waters and culture.