New Roads School Partnership Brings Community Back to the Classroom
14th February, 2022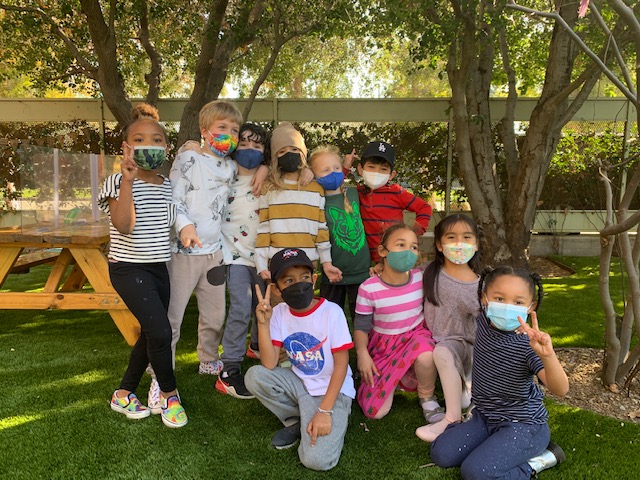 This year, we're proud to announce a new Cotton On Foundation partnership, and the first to be lead by our team on the ground in the US. New Roads School, a K-12 school in Santa Monica, California, supports children throughout their education by creating a community that will assist them on their journey to becoming informed and educated citizens. Cotton On Foundation has nurtured a connection with New Roads for some time and is proud to become official partners.

"In an authentically diverse community, New Roads prepares young people for life by developing in them a personal dedication to learning, a respect for independent thinking, an expanding curiosity about the world and its people, and a commitment to the common good,"

– New Roads School
New Roads and Cotton On Foundation share a mutual belief in the importance of equity and opportunity in education. Together, they have found a way to share important stories, raise awareness, and globally unite those who want to see a better future for our children. With their events being open to all of the Group's 18,000 global team members, they align with the culture of Belonging that Cotton On Group has made a guiding purpose.
Dedicated to their mission, New Roads works to expand their reach beyond the campus and build a national and global community that share their commitment to the common good. They are leading the way in creating schools that bring out the best in every child and have a positive impact on the world around them. A testament to their success, New Roads has impressive alumni, including writer and poet Amanda Gorman.
This new partnership supports New Roads ongoing Critical Conversations initiative. This speaker series creates an opportunity to talk about issues facing future generations of American, and global citizens. The first supported event featured Van Jones, a U.S. media personality, New York Times bestselling author, social entrepreneur, world-class change-maker, and one of the most compelling public voices in America.
The conversation was hosted by Mario Johonson and New Roads Head of School, Luthern Williams. Van touched on complicated topics such facing the challenges of the next generation, educating to rebuild the American dream, and cultivating informed and responsible citizens who can tackle inherited problems. It was an amazing kick-off event for the partnership and was joined by our team members across the globe.
To learn more about the Cotton On Foundation, our global partnerships or more on The Good we do, head to our inaugural impact report, The Good Report.

Photo: New Roads School https://www.newroads.org/