Over the years we have built strong, long-standing relationships with our suppliers, some of which have been with us since the early days. As we make strides in the rag trade we continue to draw in people we love and who love us. Our suppliers are a part of the Cotton On Group family and without them, we wouldn't be where we are today. We think their enthusiasm, dedication and hard work shouldn't go unnoticed. Find out more about our suppliers below.
Meet Peak Fun – Managing Director, Everbright Fashion.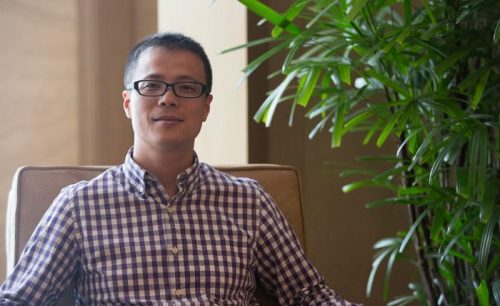 In 2003, we partnered with Everbright Fashion, forming what would become a strong bond with the business and its Managing Director, Peak Fun. Everbright Fashion is a medium sized operation located in HuiShan, the economic development zone in Wuxi, China. With a team of 300 staff, Everbright Fashion primarily manufactures woven and knit wear, and boasts nine production lines, delivering approximately 9 million pieces a year for the Cotton On Group.
Everbright Fashion is one of our most technologically advanced facilities, having invested in automatic machinery including cloth feeding rollers and cutting tables, resulting in a more productive and efficient production line. Here is what Peak has to say about our relationship.
We have worked with the Cotton On Group for many years, and during this time have built strong relationships with the business. We work together during the whole production and manufacturing stage- this includes things such as selecting fabrics, colours, styles and fits.

We love that we have a positive working relationship with the Cotton On Group. Working in a fast paced industry can mean that things can change quickly, including orders. We like that we can work together through any last minute changes.

Working with the Group is challenging and rewarding – they continually challenge me and have a genuine interest in seeing us succeed and to be bigger and better than before. They encourage us to think outside the box and to find better ways of doing things.

My favourite part about the Cotton On Group are the programs they have put in place for their people. At their head office you can find a gym, and they also provide education and training for their people. This inspired me to provide a gym and education facilities at our own offices.
Meet Modasser Pasha – Director of Marketing, The Renaissance Group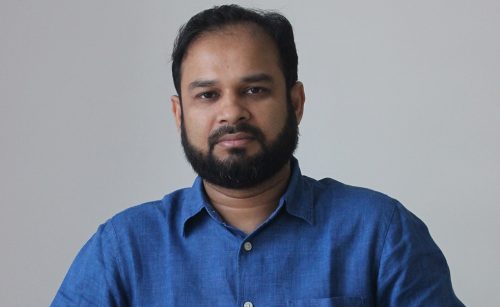 We partnered with the Renaissance Group in 2013, one of the largest clothing manufacturing companies in Bangladesh. The Renaissance Group boasts 10 factories and 20,000 team members across multiple production stages – cut and sew knits, woven shirts, blouses and sweaters – producing 8 million garments a month.
Through correct procedures, process control and a focus on quality at every stage of production, the Renaissance Group has cemented their reputation as one of the best manufacturers in Bangladesh. Find out a little more about our partnership with Renaissance in this short message from Modasser Pasha.
We have a great working relationship with the Cotton On Group, which we've built over the last four years. They are always open and transparent and work alongside us the whole way – they treat us as strategic partners.

We work directly with their head office team for all things such as placement of orders, sampling and pricing. Our merchandising team ensure the production and delivery runs efficiently, while ensuring the Group is kept up-to-date throughout the entire process. Working with the Group has been a very rewarding journey, and we have learnt a lot during the time we have worked together.

Even though we have only worked with the Group since 2013, they have become one of our most valued Australian customers.  We are really proud to have partnered with them on their sustainable cotton farming project in Kenya and look forward to bringing these products to market. Together we are helping to improve the lives of cotton farmers.
Back to SUSTAINABILITY >